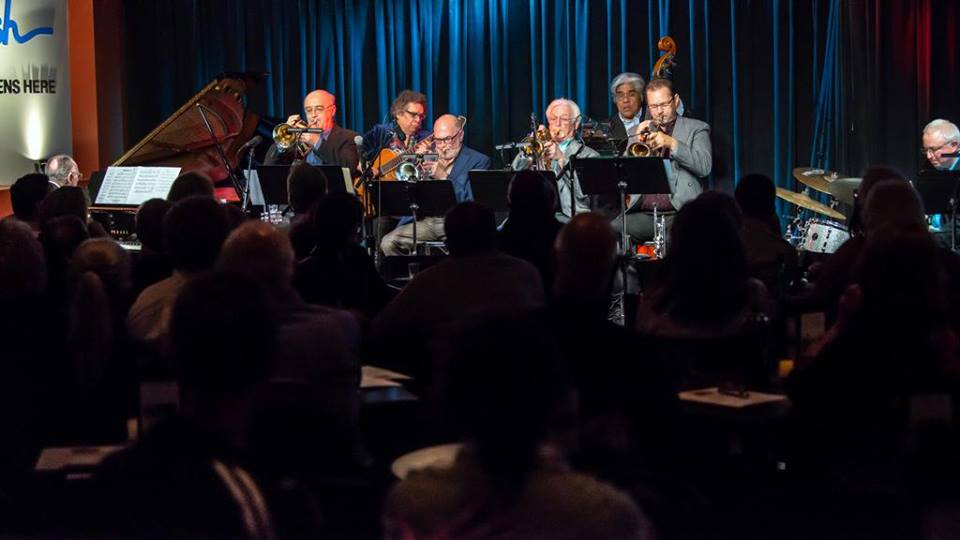 Mike Vax and his Music Groups bring dynamic excitement to audiences wherever they appear. Their music knows no boundaries of time or style.
The groups attain a swinging feel, while playing tunes from the early years of the 20th century through today. We have groups from duos all the way up through the full big band. We can fulfil your music needs for any occasion. Members of the band have performed with some of the greatest names in jazz and swing music, including: Stan Kenton, Benny Goodman, The Glenn Miller Orchestra, The Jimmy Dorsey Orchestra, The Harry James Orchestra, Terry Gibbs, Al Hirt, Pete Fountain, Gene Krupa, Mel Torme', Maxine Sullivan, Anita O'Day, June Christy, Joe Williams, Bob Florence, The Four Freshmen, and the Dukes of Dixieland in New Orleans.
The MV Groups have been performing their own brand of jazz and swing music for over 50 years. The groups have performed for jazz festivals, conventions, cruise ships, hotels, resorts, high school and college concerts and dances, dance clubs, private parties and jazz societies all over the United States.
Leader Mike Vax is very active in the music education field. He has performed concerts and workshops in both the classical and jazz idioms at over 3000 high schools, colleges and universities all over the world, over the past 48 years. He is a signature artist for the Warburton Musical Instrument Company.